Corner Betting – Our Thoughts and Techniques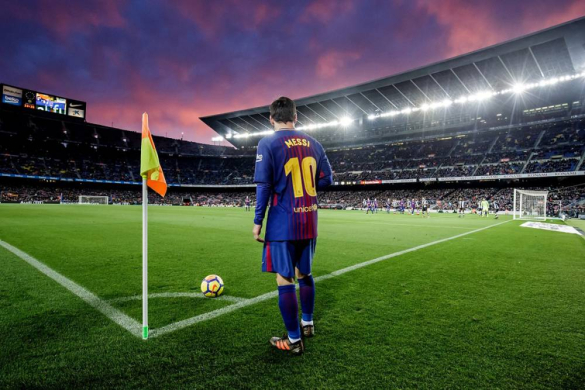 As some of you may know, we at Play The Percentage just love corner bets. Find the right team in the right game and the returns can be huge.
Why Corners?
Why should you bet on Corners as apposed to Goals? Now, we not opposed to goal-based bets but often corners tend to be a more stable market. Most games in most leagues, have reasonably good corner counts where you'll regularly see games end in double figures of 12-15 or even as high as 20 on occasion.
When you consider that most bookies tend to set their corner lines around the 10 mark where odds are close to evens, there is plenty of value to be had. Once you start isolating the leagues and teams that regularly produce you give yourself a huge advantage when pitting yourself against the bookmaker.
Another thing to consider is to find more value in the more obscure leagues as bookies tend to spend less time pricing up corner lines in these than the big popular European ones. We've often found they cover leagues with a blanket corner figure rather than look at the individual teams abilities and price it accordingly. This is where you can take advantage.
Pre-Match vs In-Play
Which should you go for? That's a personal choice entirely but the main factor is; Do you have time to sit there and watch games live waiting for the moment to pounce? If the answer is no, then it really is an easy choice.
Both Pre-Match and In-play can be profitable, so we will run through techniques we use ourselves and you can then decide if any fit into your betting strategy.
Pre-Match Betting
Advantages: You can place bets and leave them to run with minimal time used allowing you to do other things.
Disadvantages: By placing bets before the game starts you are solely relying on previous statistics and trends. You can't react to match events.
Trebles or Accas using "Lower" Corner Lines
A consistently good technique to make medium profits – In an ideal Scenario you select 3 or more games and go a corner line below what the stats suggest. If the stats point to Over 9 Corners being statistically strong you select the over 8 Corner line to build a slight safety margin in (this is important as you are combining multiple games together). If you can get yourself odds of 2.25 to 3.00 odds for a treble then this is pretty much optimal. With smaller stakes and more games the odds can creep up way higher for potentially big wins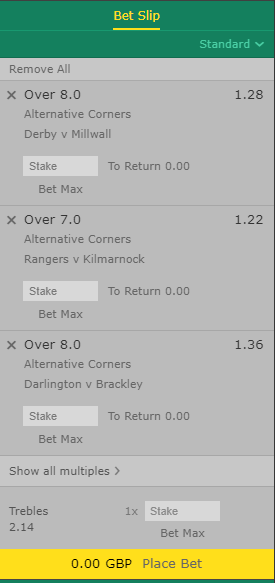 The #BettingEngine is the perfect tool to use to create these kind of bets as it takes all the time and hassle out of the research side of things. A matter of minutes and you are armed with enough information to confidently place these types of bets. The #BettingEngine allows you to filter from 'Over 6' to 'Over 12' giving you a huge range to work with.
Pre Match Asian Corner Bets (or Half Time Asians)
If you find a game where the Probable corner line (suggested by statistics) is close to the Asian Line that the bookmakers are offering this can be great for a Single Bet (or even a low stakes multiple).
For the sake of an example, imagine its Saturday and Chelsea are playing Watford in the Premier League. The #BettingEngine says that the Over 9 Corner line is a strong selection. You backed it up by looking at the head to head between the two teams and all the stats also suggest this is a very strong game for corners over the past 5 league matches.
Bet365 are offering a corner line of 'Over 10 Asian Corners' and priced it up at 1.975. This is the perfect game to place a confident stake of 1-2% of your betting bank on.
* For those unfamiliar with Asian Lines, if the number is a whole figure this is the refund (or push) line. In this example, if the game finished on 0-9 corners the bet would lose. If it finished on exactly 10 your stake would just be refunded. Over 11+ corners would mean the bet wins.
You can use the exact same process outlined previously for Half Time Asian corners. The typical line that Bet365 offer is 'Over 4.5 Half Time Asian Corners' meaning you need 5 before the halfway mark for the bet to win (although this range can vary between 4 and 5.5 depending on league and teams)
SkyBet also offer unique markets that other bookmakers don't seem to carry, and depending on odds these can be great for Pre-Match Singles or Accas (these lines are not available in-play):
Corners Taken Each Half (starting from 3+)
Corners Taken Each Team (starting from 3+)
Each Team Corners Taken in Each Half (starting from 1+)
1st Half Over (or Under) Corners Taken (starting at 4+)
2nd Half Over (or Under) Corners Taken (starting at 4+)
In-Play Betting
Advantages: Potentially much better odds than placing pre-match. You can react to how a match is being played out. Goals can change the corner game massively.
Disadvantages: Time – you need to be able to sit there and watch the match in-play so you can pounce when the time is right.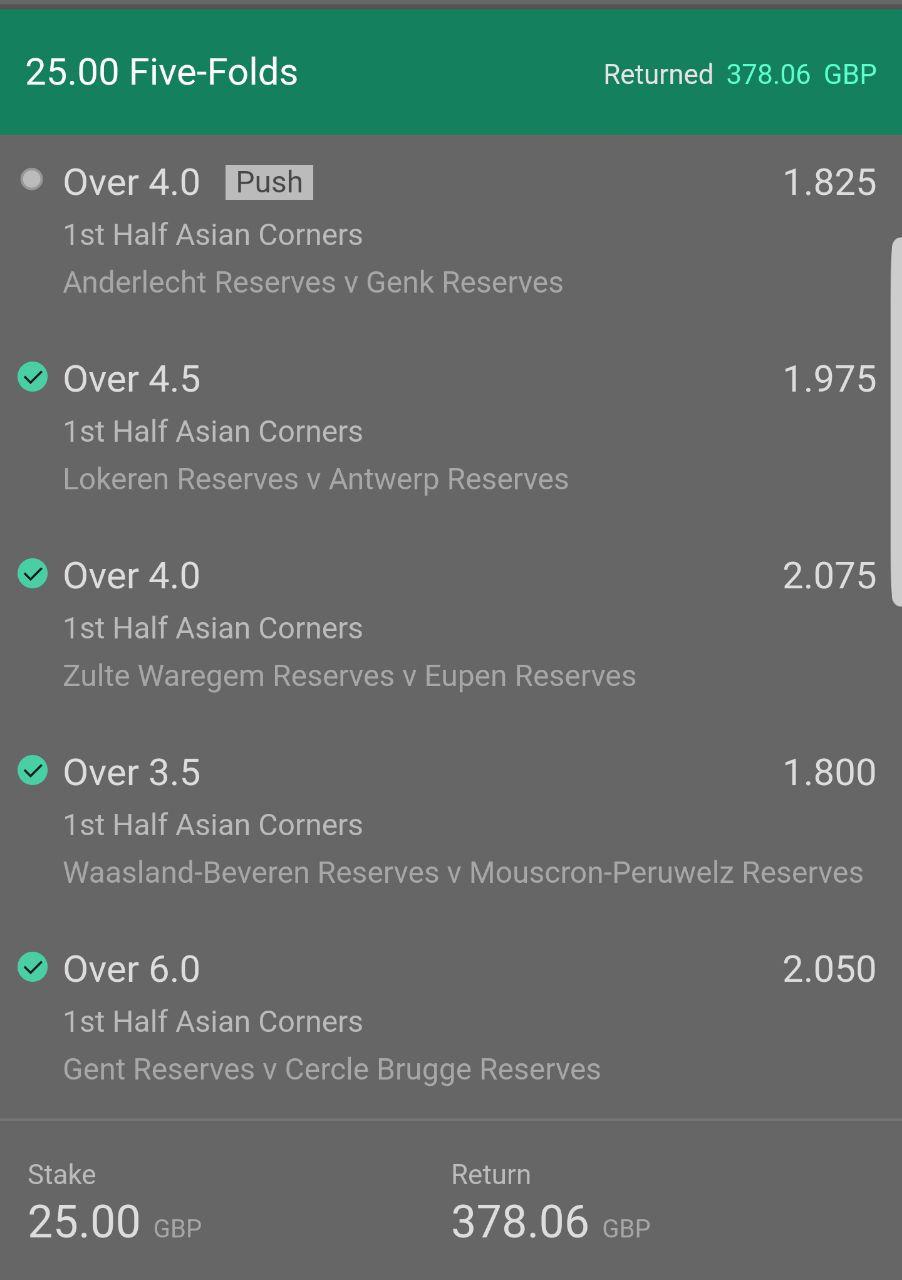 ---
Related Posts