The Betting Engine: #1 Bet Engine Online
We know you want the most substantial football bets. We also know you want a quick and easy process to find those statistically robust bets. That's why, in 2017, we developed The Betting Engine.
Now considered one of the best bet engines available, The Betting Engine will help you make better decisions for whichever betting systems or staking plans you use.
Since the first version, The Betting Engine has turned into an incredibly powerful tool. It is highly recommended and here are just some of the reasons why:
Select from 48 selectable markets: BTTS, goals, corners, etc.
Pick your favourite bookmaker: prefer to place bets on Betfair, Bet365 or SkyBet, we've got you covered.
Choose the form period from the last two games to the full season.
So What Is A Bet Engine?
A bet engine is an analytical tool that provides you with suggested bets based on statistical data. It is a betting bot that helps you make more informed betting decisions. It's as close to an automated betting system as you can find.
The Play The Percentage #BettingEngine excels as we cover over 140 leagues from around the world. Our bet engine looks at every single game, every day. In fact, you can check your bets up to 7 days in advance.
Imagine if you had statistical data from tens of thousands of football fixtures every year? That would be both awesome and exciting, right? Well, that's what our Betting Engine offers you.
Some say it is a better staking machine than the George Foreman Grill.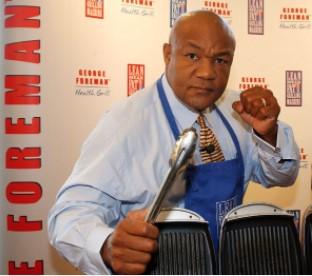 Who Needs The #BettingEngine?
You like to bet on the footy, but you don't have hours to spend sifting through pages of data? Then the feature-rich #bettingengine is for you!
An invaluable tool to help you select the best bets, with minimal time and effort. Whether you are a novice or experienced punter, we've done the hard work for you, so you can place a bet (or lay bets) with total confidence.
Bet Engine Strategies
Your betting strategy is up to you, but you have lots of options here:
Place single bets on BTTS, over/under goals, Over / Under match corners, etc.
Create an Accumulator (Acca) with any of the above and more.
Wait until a match starts and place an in-play bet for higher payouts.
Simply choose the day(s), of the match(es), the betting markets you are interested in, how far back you want to look at the teams form and within seconds you have your results.
Experienced Punter?
If you see yourself as a bit of a serious punter, you will probably prefer a little more in-depth research. The good news is, we created the 'Head to Head' function, just for you. Access this using the Quick Launch button on every fixture selection the Bet Engine shows.
Here you can check statistics in greater detail with hundreds of pieces of bookie-specific data. You can use this extra knowledge to either confirm your bet or reject it.
Will I Win More Using a Bet Engine?
We don't claim that you will win all your bets using the #BettingEngine, but you should win many more if you bet sensibly.
Here are a couple of tips for you:
The more selections you combine for larger multiple bets (accumulators), the bigger chance it will fail due to a rogue bet/game that goes against the stats.
Pre-Match trebles tend to be the sweet spot for us.
We wish you the best of luck!
Get Access To The Best Bet Engine And Become A Winner
---
Related Posts