What Kind of Football Bet is Best? (Bet Types Explained)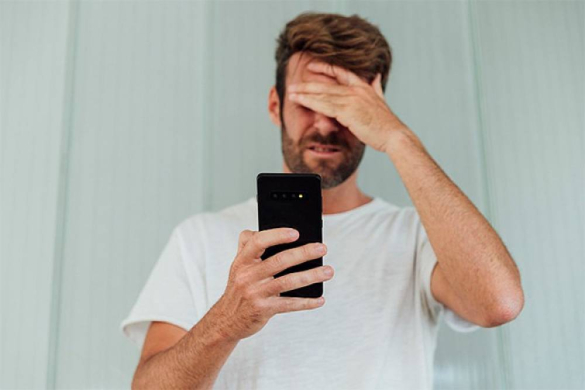 Let's start off straight away by saying that there is no "Best" type of bet to place on a football match. There are so many types of football bets available at all the various bookie websites, that you will only need to find what works best for you.
Let's have a rundown of the most popular types of football bets, some interesting angles and a heads up on how to find these winning bets using Our Stat Tools.
Match Result
At one time before online bookmakers, this was pretty much all you could bet on with football betting and it is as simple as it gets.
Which team will win when the match ends? Or will it be a Draw? Three possible outcomes and often listed as a 1X2 bet: "1" being Home to Win, "X" the Draw or "2" Away team to Win the game.
Favourites will often produce poor odds, especially if playing at home. Draws can be tricky to predict too. To make good money from this you will need to look at matches in-depth and use stats and specific match information to make informed choices on higher odds selections.
Double Chance
Effectively the same as Match Result as you still chose who you think will win, but instead of only having one of the three outcomes (Home Win, Draw or Away Win), you are able to cover two of the outcomes, hence double chance. This could be Home Win or Draw, Away Win or Draw or Either of Home or Away to Win.
Obviously, you have a better chance to win the bet compared to the straight match result, but the odds will reflect this and be on the low side (can be good to use in multi bets / accas)
Draw No Bet
Once again draw no bet is very similar to the Match Result bet, but this time the draw is taken out of the equation. You select the team you feel will win and if they only manage to scrape a draw the stake is refunded and becomes a void bet. Great for teams that shouldn't lose but at the same time could likely draw, as you will still get half decent odds. You will get poor odds for a strong favourite on this bet type, so not really suitable for singles.
Half Time / Full Time (HT/FT)
A half time/full time bet is once again very similar to the Match Result wager, except this time rather than predict the result at the end of the 90mins you will be trying to do it for half time and then also the end of the game.
A handy bet when you know one particular team should win and they usually start strongly by scoring in the first half. Having that team to Win by half time and then full time will give you better odds than the straight win.
Of course, there are many different combinations you could take: Draw HT / Away Win FT etc. Instead of three outcomes, this bet has nine, which makes it a little more tricky to land.
Asian Handicap
Asian Betting can be seriously confusing for many people, so we dedicated a whole article to these types of football bets. Well worth a read to understand how it works.
https://playthepercentage.com/blog/asian-betting-explained
Overs (Unders)
The most popular type of overs bet is for Over 2.5 Goals, as it's simple, doesn't matter which team scores, or in which half the goals come, as long as the number of goals is at least 3 goals by the final whistle.
In high scoring leagues, the odds for this can be poor, but you will often be able to find decent matches that statistically should have 3 goals for fairly good prices.
When playing Overs Goal Bets you don't have to stick with 2.5 anymore these days as bookmakers will offer everything from Over 0.5 right up to Over 6.5, 7.5 and even way higher depending on the teams and the score if it has gone "in-play".
With the massive variety of bet lines now available, you can find Overs or Unders bets on Corners, Bookings, Free Kicks, Throws Ins, Shots on Target and lots more.
A strong, versatile way of betting that can provide consistent results.
Recommended Play The Percentage Tool: Stat Ninja
https://playthepercentage.com/members/stat-ninja
Both Teams To Score (BTTS)
A real favourite amongst punters. This bet is as simple as its sounds but not always as easy to win.
Both Teams need to find the net for the bet to win. When they score and how many they score doesn't matter as long as they both have at least one goal by the end of the game.
Great statistics or good personal knowledge of teams and leagues is a big advantage with this type of Bet. Alternatively, using a specific tool to find BTTS games is by far the quickest and easiest way to go.
Read our more in-depth BTTS article here > https://playthepercentage.com/blog/both-teams-to-score-btts
Recommended Play The Percentage Tool: Pro Acca Assassin
https://playthepercentage.com/members/pro-acca-builder
Correct Score (CS)
The art of predicting the correct score the game will finish on. This is an extremely difficult bet to land consistently and is reflected in the high odds offered by the bookmakers. Some punters specialise in this kind of betting but will often cover several different score lines they fancy.
Does the favourite score more than 1 goal regularly? Do their opposition concede multiple goals? Will both teams likely get a goal? So many questions and angles to consider and get right, which is why many people will avoid this bet like the plague.
Goal Scorer
Can you predict who will score a goal? Does a high scoring team have a player that finds the net week after week? This is a bet that can work well in certain circumstances.
Bookies will often offer "Score Anytime", to "Score First" or to "Score Last". The Score anytime market is the one that will have the most success but then also has lower odds!
Scorecast
A combination of the Correct Score Bet and First Goal Scorer Bet. Predict the final score and who will score the first goal in the game.
Sound difficult? Look at the odds offered and you will see that the bookmakers also think this is an extremely tough bet to win. Good Luck!
BetBuilders
One of the most popular ways to bet right now are Betbuilder, options on all the bookmaker sites have exploded over the past few years, everyone offers them.
Add a combination of Goal bet lines, Corners, Cards and a multitude of other variables.
With the right knowledge or even better, access to a powerful stat tool, you can build these bets with a high success rate in very little time with no actual knowledge of the league or teams.
We love these.
Recommended Play The Percentage Tool: Pro Bet Builder (using the quick link)
The Acca or Accumulator
Anyone that has bet on football will have placed an Acca! That chance to get rich with one large multi-match wager. We've all heard stories about the big one that nearly landed!
Combine just a few selections or really go to town and well into double-figure number of games.
All bookmakers offer these, as most people build crazy accumulators at mega odds with no realistic chance of winning. Cue bookmakers rubbing their hands together!
The more selections you add the higher the overall odds will be, but at the same time the higher the chance of them losing too.
These should always be fun bets with small stakes…. But we all love an Acca, don't we?
Recommended Play The Percentage Tools: Pro Acca Assassin or Stat Ninja
https://playthepercentage.com/members/pro-acca-builder
https://playthepercentage.com/members/stat-ninja
At Play The Percentage we have all the stats and quick easy to use stat tools that help you find winning bets in literally no time.
You don't even need to know the leagues or the teams playing. You can trust us to do the hard work so you don't have to…..
---
Related Posts