What is BTTS: Both teams to score meaning, guide and tips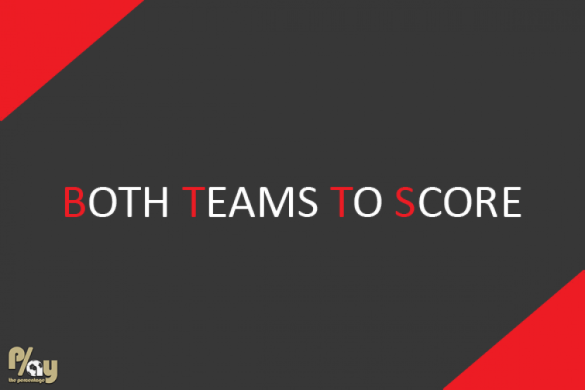 What is BTTS?
You've seen this strange series of letters on your favourite football bookmakers' sites, but what does BTTS mean?
Both Teams To Score (BTTS) is as simple as it sounds, the market is asking whether both teams will score in a game or not.
Unlike with total goals in a match result, BTTS relies on each team scoring at least once each. There can be as many goals as you want in the game as long as neither side remains scoreless.
A 1-1 draw is just as good as a 4-3 game. As long as there is a goal scored by each team, a BTTS bet will win. When you bet on both teams to win with your online bookmakers, it will look something like that pictured (below), with just a simple Yes/No option. Select YES.
What if I Don't Think Both Teams Will Score?
You can, of course, take the opposite approach and bet against both teams scoring. Just select the NO option if you think that it is unlike that at least one of the teams will remain goalless. If only one team scores, your bet wins.


Taken from the Premier League - Liverpool vs Arsenal betting markets
What are Goals Galore?
Depending on the bookmaker, some prefer 'goals galore' or other more flashy terms for both teams to score
How Does the Both Teams to Score (BTTS) Bet Type Work?
As mentioned earlier, 'both teams to score' betting relies on neither team remaining goalless, and often a match can be more ideally placed to win given how games can play out.
For example, a team that is leading 1-0 towards the end of the game will draw everyone back to protect the win. The only team likely to score is the team losing, meaning a BTTS bet is an excellent shout as you will probably see the winning team playing to protect their lead.
However, an Over 2.5 Match Goal bet placed pre-game (often at the same or worse odds than a BTTS bet) would be dead in the water. Furthermore, one slip up by either team can let a goal in, and particularly in lower leagues that can often happen, leading to underdog sides bagging at least one goal a match.
The bet slip shown above came from a game when Liverpool and Arsenal played each other. It seemed very likely that both teams would score in the game. In fact, in the previous season, each team had only failed to score in 5% of their games.
This would make a great football betting tip due to the outcome being highly likely.
How Do I Pick a Good Both Teams to Score Bet?
That's where Play The Percentage comes to your aid.
An obvious place to start is to look at the percentages of the Both Teams To Score stats - for both teams.
A side with a high BTTS percentage will likely mean that the team not only scores a lot but will often concede during a game as well, leading to a lot of possible BTTS opportunities.
What Other Stats Should I Check?
Try to back up the BTTS wagers you are considering by checking other stats. Check things like the "Failed to Score" and "Clean Sheet" statistics for each team. If a team has a low "Failed to Score" and "Clean Sheet" statistic, they're prime candidates for a BTTS bet.
Using these stats in combination with the BTTS metric will allow you to make more informed football bets.
Both Teams To Score Combo Bets
The BTTS market can often come with what is called a "combination bet" or "accumulator bet", where the BTTS is paired with another bet to try and increase the odds.
The simplest of these sub-markets is by reducing the timescale for your BTTS bets to land to just one half. These will often offer much better odds but are a slightly riskier market.

The picture above shows the odds from the same Liverpool vs Arsenal game. This time with the BTTS bet limited to either the first half or the second half.
The final bet asks if both teams will score in both halves, and there are four possible options. Playing with these markets can be potentially lucrative. They also come with high risks given you that have shrunk the timeframe needed for both teams to score into just a single half.
However, huge bets have been won with both teams to score in both halves. For example, one lucky punter won over £37,000 with his BTTS prediction, by betting on 4 games with a BTTS in both halves. The risks are high but so can be the rewards; we like to use our free bets on this type of bet.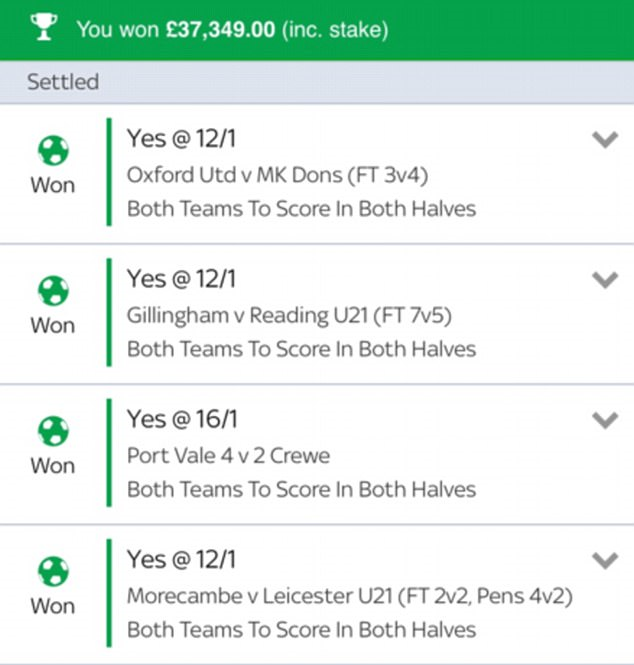 Variations of a Both Teams to Score Bet
There are other kinds of bets, like BTTS and Win tips, and these often involve match goals and picking a side to win. A BTTS and win accumulator can give you a very high odds longshot. See the picture below:


These popular bets can be placed on many betting sites, can be quite a high risk, but come with a lot of rewards because picking a winning side in a goal-fest with BTTS can often add a lot to the total value of your bet.
Also, tying in match goals with a BTTS bet can add value, though this often doesn't add much. Most people tend not to bet on a "No" result in a BTTS bet (so at least one side remaining goalless), so the Over 2.5 Match Goals & Yes for BTTS bet often does not have particularly good odds in comparison.
Here the increase is from 1.57 to 1.80. Not worth it to some people because for the BTTS part to land, the game has to be at minimum 1-1, so only a 3rd goal would be needed. Picking a result and BTTS is often more comfortable and more reliable than taking the risk by adding a total amount of goals to the BTTS bet.
Should I Use BTTS Tips and Markets?
Absolutely, they are a very exploitable market, particularly with the stats offered here at Play The Percentage. Be aware that a bet will often end at the final whistle of the game's standard time; unless specified in your bet, extra time doesn't count.
Here, at Play The Percentage, we have a lot of stats that can help you decide whether backing a BTTS bet is worth it. Combining it with our other stats on wins/losses and total match goals, there is certainly profit to be made.
Consider trying out different bets to start with, either on paper or with small stakes. When you are comfortable, you can up the stakes and begin to make some serious profit on the Both Teams To Score markets.
So be sure to look out for the most likely Both Teams To Score tips from Play The Percentage tools :)
BTTS betting sites
Most major betting sites carry this market bet365, Paddy Power, Skybet, Betfair and BetVictor to name a few. Some bookies use a fancy name for it, Betfred calls it Goals Galore for example.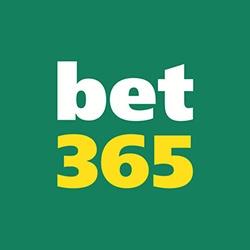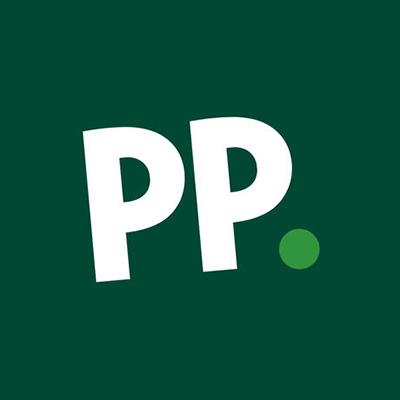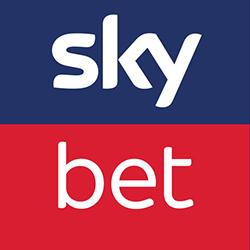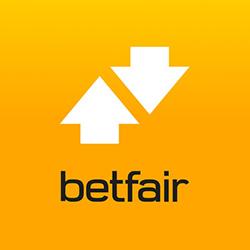 Do goals scored in extra time count?
No, goals in extra time are a separate market to the main BTTS markets. So if after 90 minutes (plus stoppage time), one side hasn't scored, you will become your bookmakers best friend and lose your bet.
Both Teams to Score Bet Types
As you will have learned from this blog there are lots of variations on Both Teams to Score beyond the basic market. You can bet on it by half, combined with the result, combined with over or under total goals. Plenty for all punters to get stuck into, and some markets offering big odds.
BTTS & Result – Select a bet in the BTTS market as well as your predicted outcome. Usually, there are six options available to you here. This is more difficult than a simple BTTS bet but it will give higher odds as you are combining 2 markets.
BTTS & Over/Under – This combines Both Teams to Score with Over/Under a certain amount of match goals, most bookmakers set this as 2.5 goals. So, not only will you need both sides to score but you will also need there to be either under or over the number of goals specified.
BTTS in Both Halves – This is an incredibly difficult market to predict, but it offers extremely good odds if you choose to back "yes." Basically, what this means is both teams in the match must each score a goal in the first half, and again in the second half. While it is extremely difficult to pick a winner, it could give you a great payout if you do manage to get lucky.
Do own goals count toward the Both Teams to Score wager?
As unfortunate as own goals are in football, they all count. As long as both teams are credited with a score at the match end, and you bet that both sides would score, your bookmakers will pay out - hopefully at good odds :)
What is the minimum score I need to win a "Yes" Both Teams to Score bet?
As long as the score of the game is anything above 1-1, then your bet would win.
Where Can I Get Both Teams to Score Betting Tips
Join us on Twitter for regular btts tips and other football markets and bets.
---
Related Posts