Using Statistics For Betting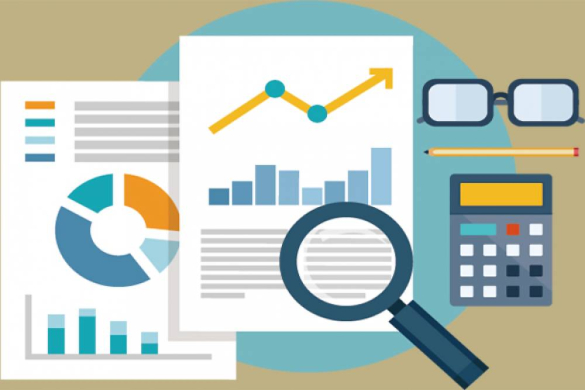 Ever found yourself looking at betting markets and wondering where to begin?
Funnily enough this is how Play The Percentage came about. Two of us were regularly betting as mates and trying to find a quicker way to find bets.
So we started making our own data sheets, gradually adding more football stats for markets we liked to bet on. We then shared these with a few friends and they were really popular and My Betting Edge was born which over time has now become this great website Play The Percentage.
Betting companies always use a lot of statistics, when they set the odds, they keep their own databases covering all the sports they provide.
In certain types of betting, some statistics are more useful than others.
Markets like the number of goals, the number of corners, the number of cards are examples of markets where many gamblers base their bets on statistics.
Knowledge of statistics is certainly no guarantee that you will beat the bookie but they definitely help to increase your chances of succeeding.
Having access to lots of statistics is great, but you must understand how to use them on the odds market.
HOW TO APPLY STATISTICS WHEN BETTING
Both professional bettors and people who enjoy it as a hobby can make use of statistics. Amateur gamblers can use basic statistics, such as a team's league position, form or previous matches.
But behind these basic statistics there are a more advanced set that can be used and applied to your bets.
It can be the scoring in the first half, team corners or goals in a game. If you are very serious and trust statistics completely, then it might be a good idea to build your own betting model.
A betting model which is based exclusively on statistics and built using programs such as Microsoft Excel.
Here is an example of statistical betting for total the number of goals
Imagine you have thought about placing a bet on over 2.5 goals in a match between Arsenal and Southampton. Arsenal's statistics show that the teams home matches end with over 2.5 goals in 76% of matches. Southampton average 2.5 goals in 56% of the team's away games.
If you look at their previous encounters, you can see that 50% of the last 10 matches have ended with 2.5 goals or more.
Analysing the percentages of the teams, you can see that there is a 43% chance that the match will end with over 2.5 goals. This means that the betting company must offer odds of over 2.3 in order for you to find value in the game.
If the odds are lower than this pre-game then it's not worth taking the risk, but you could wait until the match is inplay and the odds to rise to get better odds.
Here is an example of statistical betting for corners
Arsenal is playing Crystal Palace and you have decided to bet on corners.
Betting companies offer lots of different markets for this bet now; you can, for example, bet on over/under, the exact number of total corners, which team will have most corners, first half match corners, each team to get over a certain number of corners and many more!
Arsenal corner statistics at home: The average total of 11.9 total match corners, the average of 7.1 corners gained, the average of 4.8 corners conceded.
Crystal Palace corner statistics away from home: The average total of 12.1 total match corners, the average of 5.7 corners gained, the average of 6.4 corners conceded.
With these statistics you would be looking to get a match corner line of over 10.5 (giving you a buffer of 1 corner on both teams average match corners) Or you could look at team corner lines of over 5.5 for Arsenal and over 4.5 for Crystal Palace.
DISADVANTAGES WITH ONLY RELYING ON STATISTICS
Using statistics before placing a bet will give you a good chance of succeeding and help reduce the advantage betting companies have over you. However, to only place your bets based on statistics can be, in some instances, a bad idea.
Regardless of the sport, you will find more factors than historical statistics which will influence the outcome of a bet. Factors such as weather, injuries to key players or a busy match schedule - are not easy to find statistics on.
Statistics are just one of many factors that you should have considered before placing a bet.
Another difficulty is, if you only use statistics, how long back in time should you go? How important is previous head to head between the two teams really?
The teams can, for example, have a different manager and philosophy, which means different conditions. Also players move clubs and perhaps that key player who last year meant a team got a lot of corners is no longer there.
Conclusion
So with the above information you should be better informed and able to make better decisions about whether to place a bet or not.
We have over 140 leagues of data in use on Play The Percentage, we produce league stats, comprehensive Head to Head tables, Pro Bet Builder and the jewel that is the Betting Engine.
We provide you the complete package to help you to bet better. The Betting Engine does a lot of the work for you as it analyses the stats for every fixture, and provides only statistically likely winning bet lines across a huge number of markets. Using this and a little knowledge on the stats will help you WIN more bets more often.
---
Related Posts