Football Statistics You Can Bet On
Want to take your Football Betting to the Next Level?
But need the right statistics, informed knowledge and the right tools to do it?
Then this is the Time it All Changes for YOU
Try Us For Free
We Are Play The Percentage
Home of the Legendary, Bookie Destroying, #BettingEngine
Do You Dream about having access to a Betting Service where Research takes literally Seconds? Where you can be fed a Daily List of the Best Potential Goal and Corners Bets for that day with No Time required to sift through the fixtures.
Join Today
Imagine having the Tools at Your Fingertips
to win bets like these!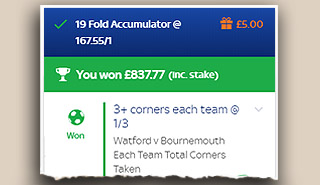 19 Fold Win
A Genuine 19 Fold at 169 Odds placed during Beta test using only the #BettingEngine with zero research
---
Single 5/2 Win
This was placed the other day just 35mins into the first half... engine said yes and Head to Head backed it up.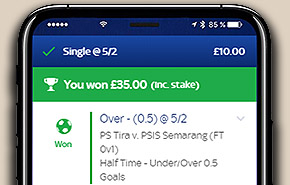 ---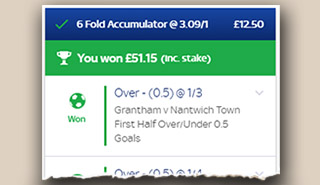 6 Fold Accumulator Win
A cheeky 6 fold accumulator at 4.09 Odds, again straight off the #BettingEngine with no research.
---
A Treble Win
The #BettingEngine comes up trumps again with this little treble at 9.21 Odds.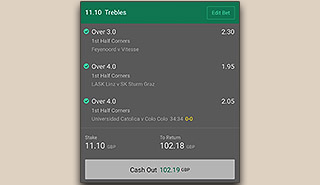 ---
Thats £1026.11... In Wins from £38.60 Staked Over Just 4 Bets using results from Our #BettingEngine
Football Stats You Can Bet On
No matter what level of Punter you are, from the Complete Novice, to the Experienced. Our Complete Football Statistics Service will Save You Time and Make You Money! Alongside the #BettingEngine we have a multitude of Additional Tools to help maximise your Profits, including Detailed Head To Head Analysis, League Overviews and even our member only football Tips, Bets and Challenges posted for you to follow.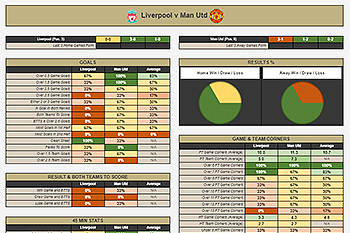 Utlimate Football Stats
Like doing your own research? Here at Play The Percentage we maintain our own databases of hand crafted statistics covering 151 leagues and 2498 teams worldwide. You get instant access to tens of thousands of unique stats to help you make more informed selections. Each Head To Head has over 200 individual stats for both home and Away Teams. We guarantee that our stats are never scraped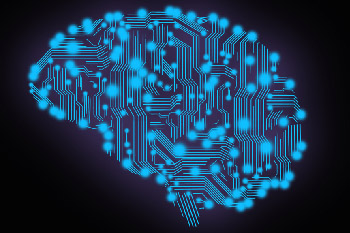 #BettingEngine
You like building Accas? or want informed help finding the right picks you can use for prematch or inplay bets, but don't have the time to trawl through mountains of data? We are the home of #BettingEngine. A few clicks and you will be presented with informed betting help on hundreds and hundreds of games covered by us EVERY week.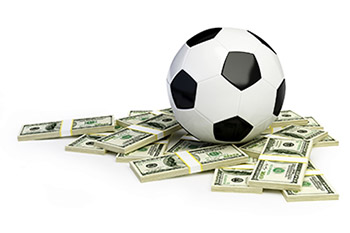 Tips, Accas & Rollers
You just like to follow posted football tips and bets? You love a SENSIBLE Rolling Challenge Bet? Well we not only post our own personal bets for members to trial but we also love a challenge bet or two. We are 100% for responsible gambling so all bets have recommended stakes and Challenges include regular banking points
What Stats Do We Provide?
Our extensive list of stats covers various goal lines from Over 0.5 to Over 3.5, Both Teams to Score (BTTS), First Half, Second Half, Clean Sheet, Fail to Score and Team Goals, plus a load more.
Cards/Bookings data ranging from overall game booking points, team bookings and Bookmaker specific lines.
An absolute multitude of Corner Stats, giving you the most detailed overview on exactly how both the teams are performing corner wise – This table is a monster rammed full of killer stats (including unique SkyBet lines) giving you the best chance of finding those winning selections.
And Many More...
What Leagues Do We Cover?
Well how about a Huge 151 Leagues for a start? A large percentage of these carry Corner Data too. We cover the Top 11 Tiers in England, all the Major European Leagues with their 2nd Tiers too, Nordic, Asia, Africa, Middle East and Most of the Americas.
Free Trial Anyone?
We are also Offering Everyone the chance to try our site for Free with the following 5 Unlocked Leagues:

Brazil Serie B
Finland Ykkonen
Japan J2 League
Norway Obos-Ligaen
USA USL Championship