Match Preview - Wigan v Bristol City
Kick Off: 11.01.2020 15:00
England Championship
In the last 5 HOME Games for Wigan there has been a total of 13 Game Goals with BTTS occurring in 4 out of those 5 games.
In the last 5 AWAY Games for Bristol City there has been a total of 15 Game Goals. As with Wigan, Bristol City have scored in 4 of those 5 games.
Goals

Over 1.5 Game Goals looks good value at 80% average.

Looking at recent games I believe 70% average for BTTS is great.

90% average for Most Goals in 2nd half is excellent.
Cards

Some good Game Booking Point Bets at 100% average for 10+ and 20+ Pts and 90% average for 30+ Pts.
Corners


A couple of good corner bets available:
2+ and 3+ HT Game Corners both at an average of 90%.
2+ First Half Team Corners for Wigan at 80%.
Suggested Bet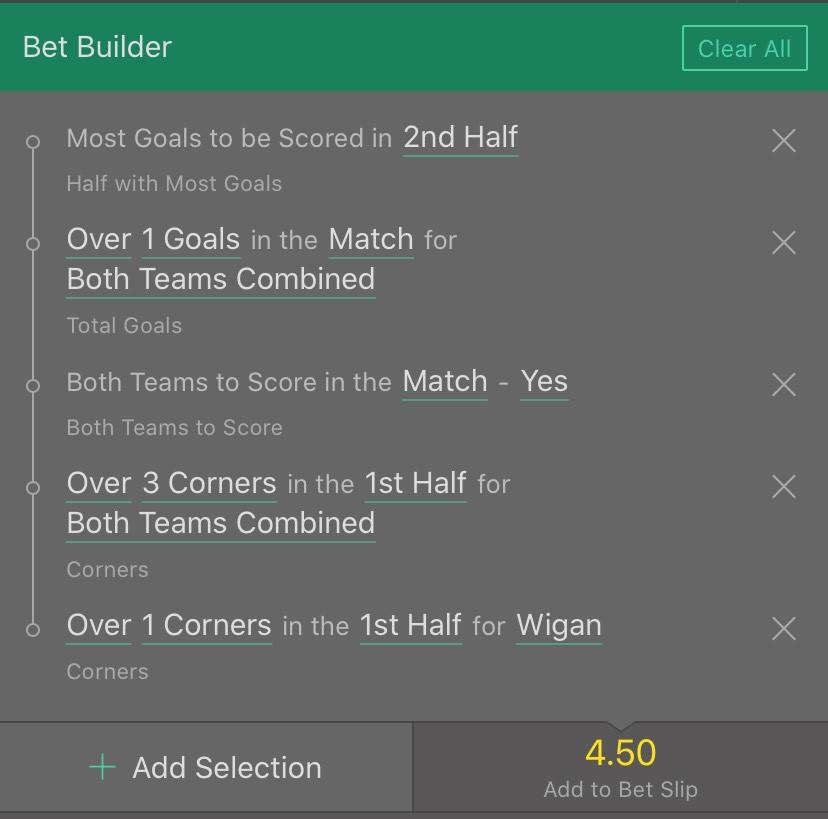 ---
Related Posts