Match Preview - Southend v Rotherham
Kick Off: 14.12.2019 15:00
England League 1
In the last 5 HOME Games for Southend there has been a total of 25 Game Goals. Southend have conceded in all 5 of these games.
In the last 5 AWAY Games for Rotherham there has been a total of 24 Game Goals. Rotherham have scored 12 Team Goals in these 5 AWAY Games.
In the last 5 meetings between the two there has been 2 or more Game Goals in each game.

Over 2.5 Game Goals looks great at an average of 80%. You could play safe by going for Over 2.0 Goal Line.

Over 1.5 Team Goals for Rotherham is excellent at 100%, backed up with 80% for Southend to concede over 1.5 Goals.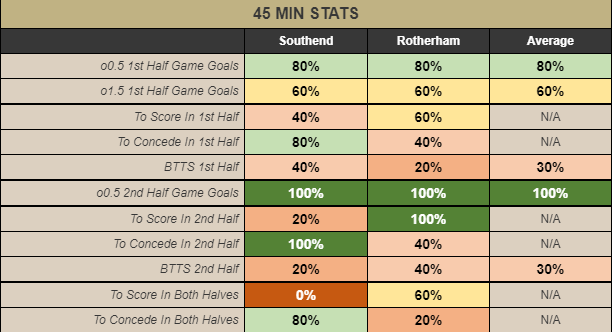 80% Average for a FH Game Goal and 100% Average for a SH Game Goal both look great. 100% for Rotherham to score in SH, backed up by Southend to concede in SH at 100%.

2+ and 3+ HT Game Corners at an average of 100% and 80% respectively.

2+ and 3+ SH Game Corners at 100% and 90% average respectively.

A great one to add to your 3+ Corners Each Team Bets.

1+ FH Team Corners at 80% for both is great as is 80% for 2+ SH Team Corners.
This week's attempt at a BetBuilder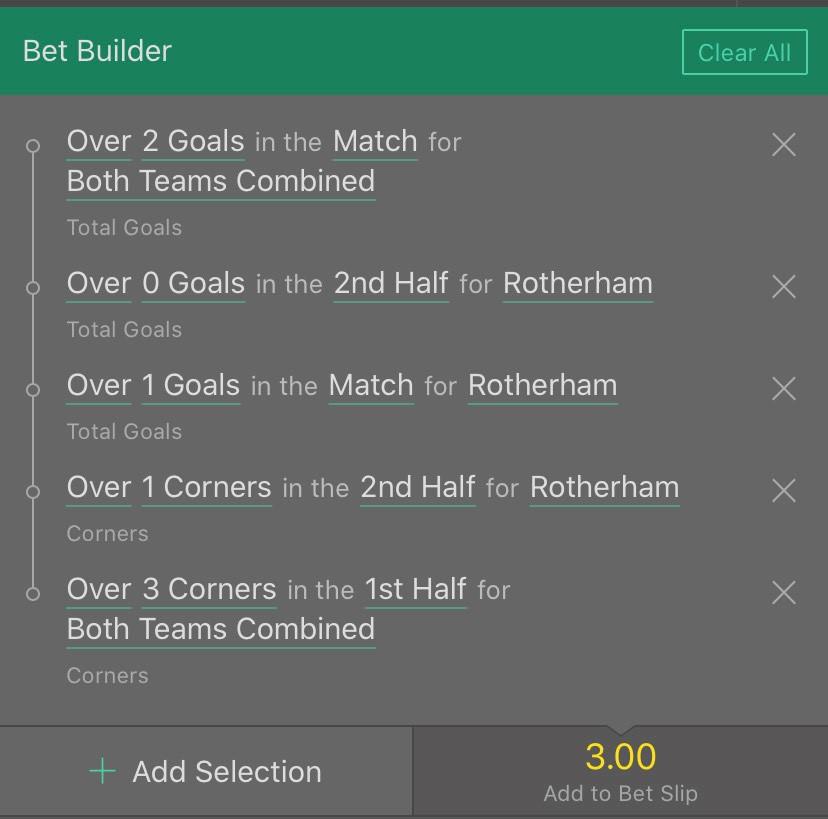 ---
Related Posts