Match Preview - Solihull Moors v Notts County
Kick Off: 28.12.2019 15:00
England National League
In the last 5 HOME Games for Solihull Moors there has been a total of 25 Game Goals. Solihull Moors have scored 2 or more Team Goals in all those games.
In the last 5 AWAY Games for Notts County there has been a total of 16 Game Goals. Notts County have scored in all their last 5 AWAY Games.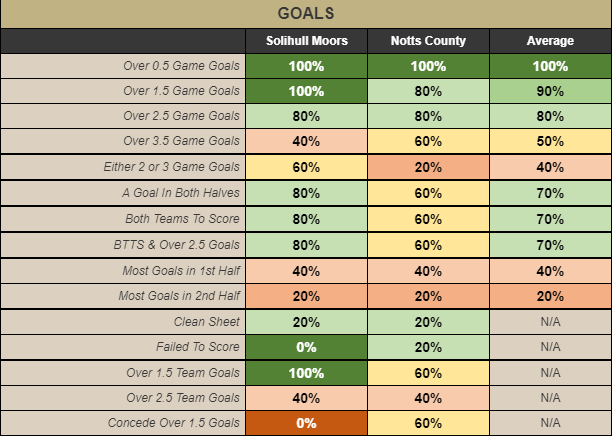 There are lots of great goal bets above.
Over 2.5 Game Goals
BTTS
Over 1.5 Team Goals for Solihull Moors

Over 0.5 Game Goals is excellent with an average of 100%. Solihull Moors to score in FH at 100% backed up with Notts County to concede in FH at 80%.



Some great corner bets available too
Over 6 FT Game Corners
4+ and 5+ SH Game Corners
2+ FH Team Corners for Solihull Moors
1+ SH Team Corners for both teams
Suggested Bet Builder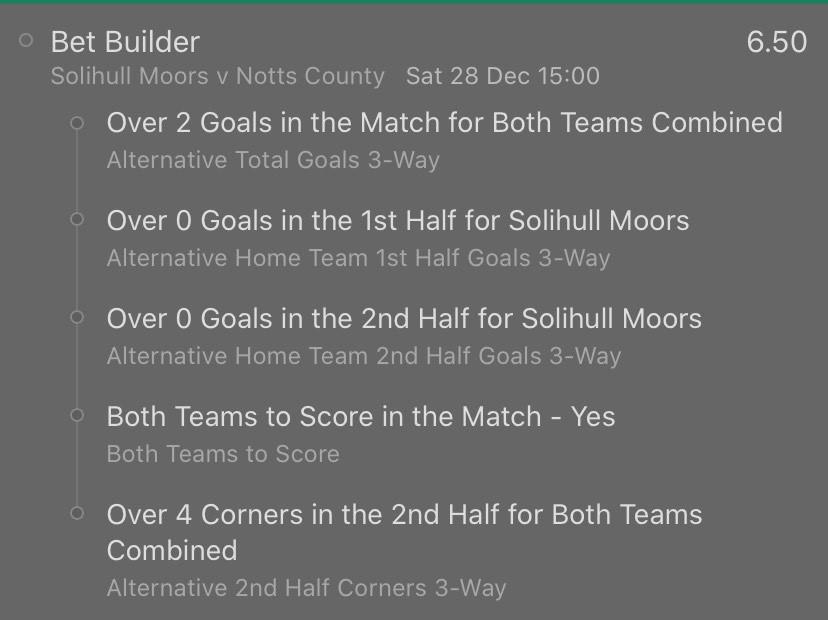 Some great corner bets available too
Over 6 FT Game Corners
4+ and 5+ SH Game Corners
2+ FH Team Corners for Solihull Moors
1+ SH Team Corners for both teams
---
Related Posts