Match Preview - Scunthorpe Vs Bradford
Kick off - 27.04.2019 - 15:00
Introduction
Whilst pondering games to focus on this week I thought it would be a great idea to concentrate on matches where there is still something to play for. Lots of games at this part of the season end up with strange results due to teams having either won the league/guaranteed a play-off place. In the case of the latter many teams rest players, to keep players for the playoffs and lose to lower teams. Alongside this we have the teams who are safe in mid-table. I am not often sure of the mindset of the players in these games.
The Game
I chose Scunthorpe v Bradford for the following reasons:
Bradford are already relegated and Scunthorpe are fighting for survival. I believe Scunthorpe will be at Bradford from the start.
Bradford have lost their last 6 away games conceding 15 goals along the way. In fact, the last time Bradford won away in the league was 29th December 2018.
The last 5 matches between the sides, with Scunthorpe at home, have produced 2 or more goals.
Bets

A first half Goal at 4/11 & Second Half Goal at 2/9.
Some bookmakers will give you odds for a goal in both halves too.


Over 7 corners looks good as well as 2nd half corners and team corners.
You could put a Bet Builder together something like this: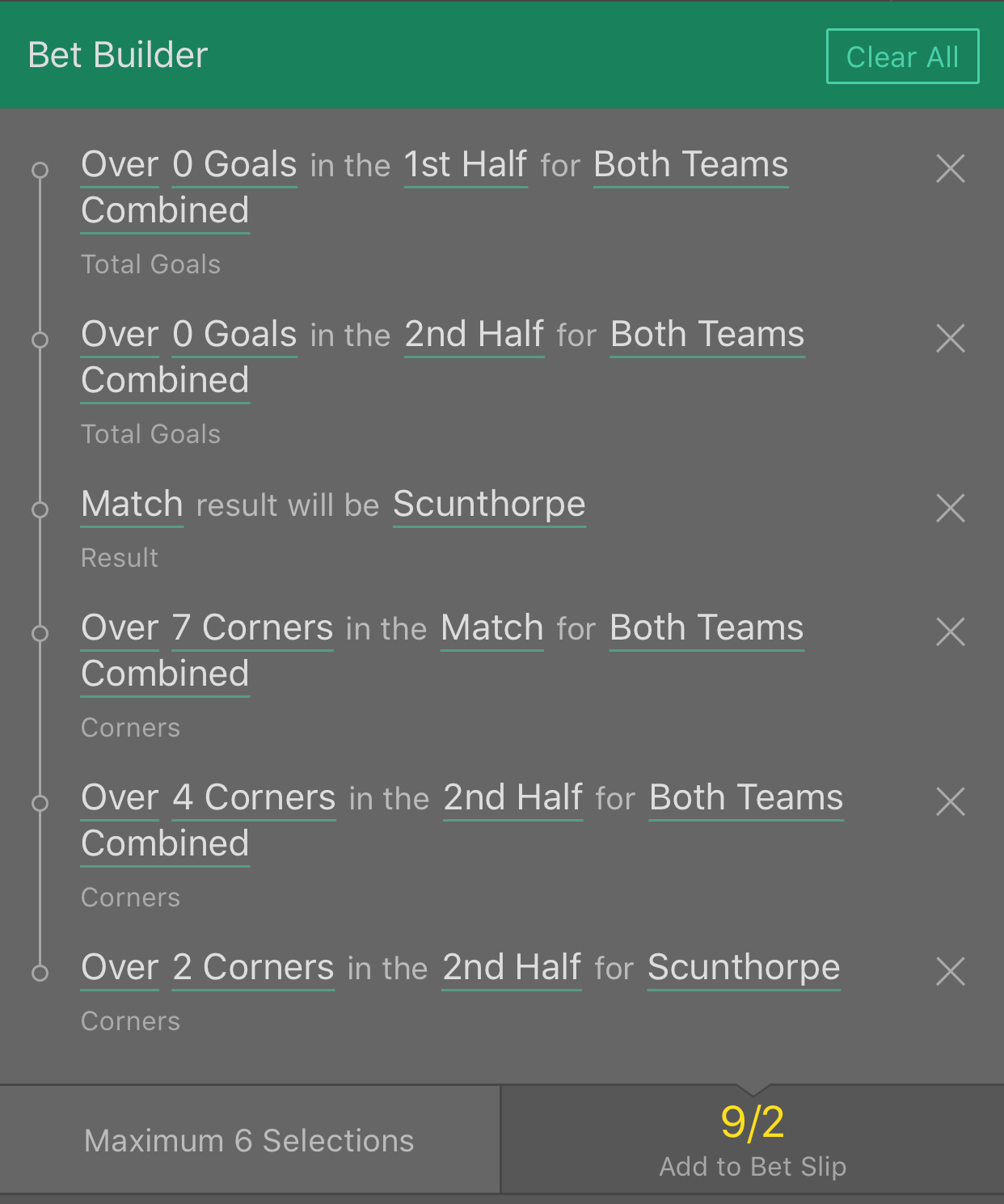 I also look the like of over 1.5 Team Goals at 5/6.
---
Related Posts