Match Preview - IK Frej v Orgryte IS
Kick Off: 20.07.2019 17:00
Sweden Superettan
IK Frej last 10 HOME games had a total of 37 goals at an average of 3.7 per game. BTTS has occurred in their last 6 HOME games. They have only failed to score at HOME once in their last 10 games.
Orgryte IS last 10 away games had a total of 24 goals at an average of 2.4 per game. They have managed to score in 7 of those 10 AWAY games.
In the last 7 meetings between the clubs, BTTS has happened on 6 occasions. In all the last 7 games between the clubs there has been 2 or more goals.
Let's look at the Betting Engine over the last 5 games.

With all the previous information, BTTS looks an excellent bet at 80%. Over 1.5 Game Goals looks solid at 80% but considering previous meetings I may be tempted to have a 2.0 Asian Goal Line Bet.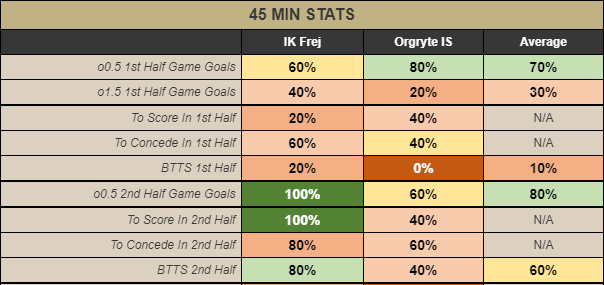 Over 0.5 FH & SH Game Goals at 70% and 80% respectively look good as well as 60% for BTTS in the SH.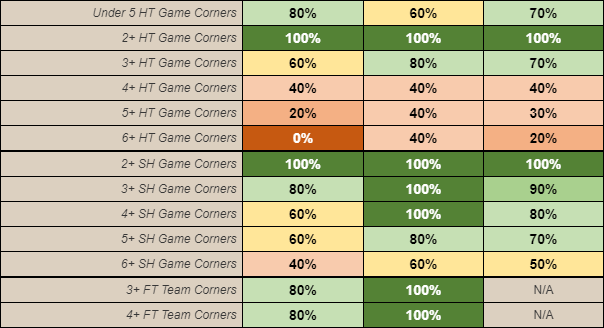 It doesn't look like a game for many corners but a few to pick out are:
Over 6 & 7 Game Corners at 80% & 70% respectively.
Under 5 HT Game Corners at 70%.
4+ SH Game Corners at 80%
4+ FT Team Corners for both look great.
The First BetBuilder is put together from all the information above.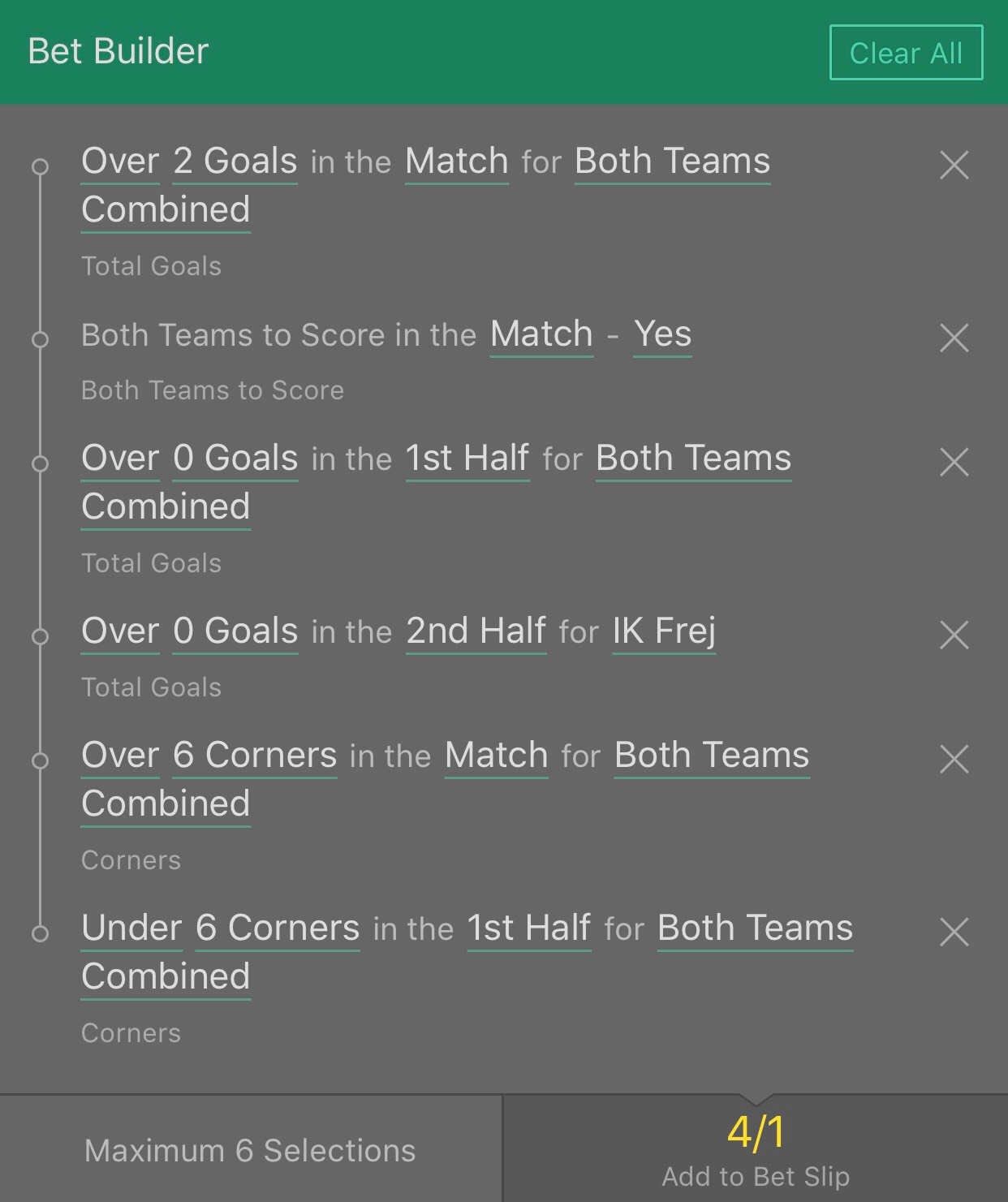 This BetBuilder is a big odds bet, still taken from stats, but obviously will be more difficult to land.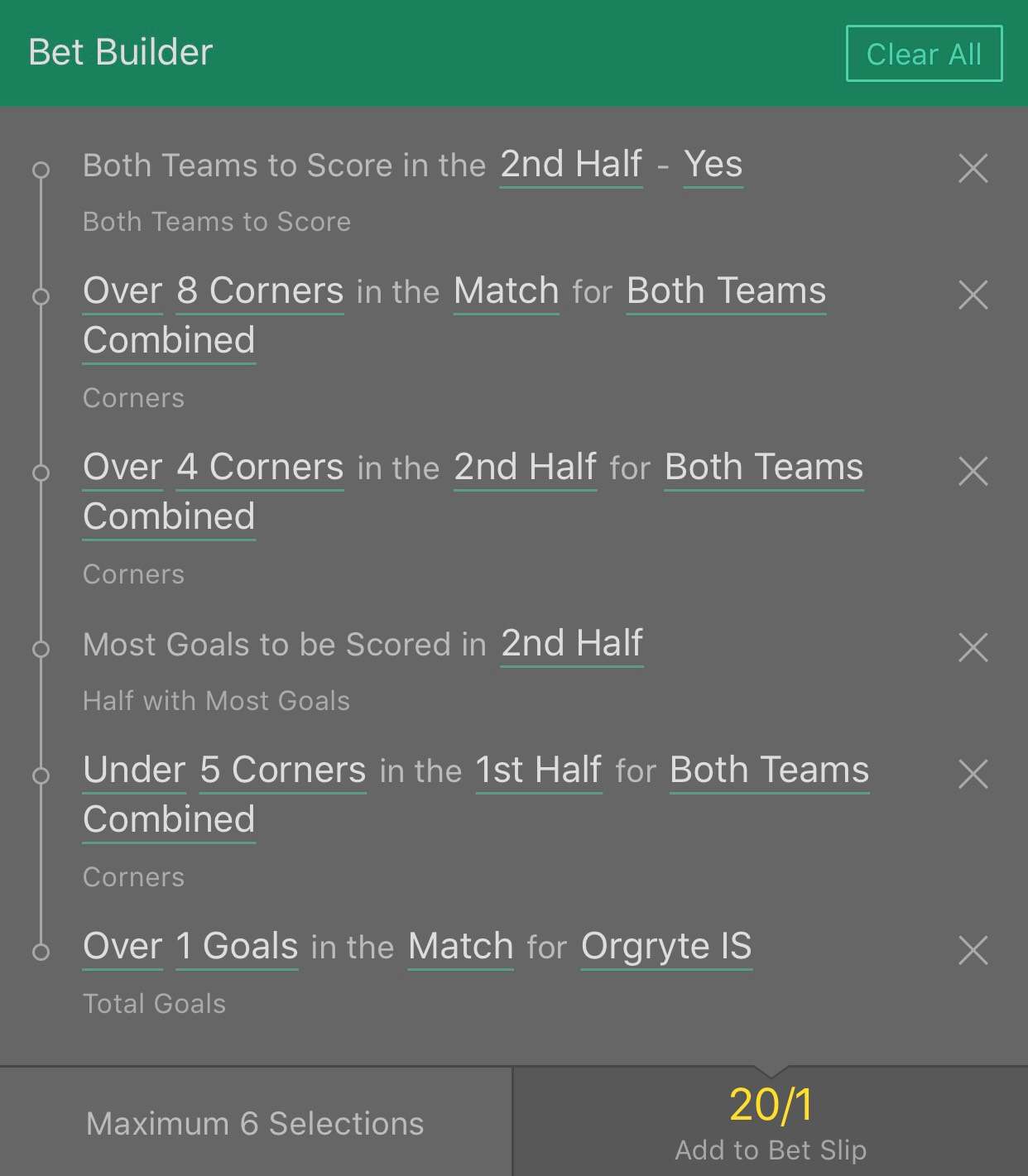 ---
Related Posts