Match Preview - Gornik Zabrze v Zaglebie Lubin
Kick-Off: 18.07.2020 16:30
Poland Ekstraklasa
Goals
In the last 5 HOME Games for Gornik, there has been a total of 17 Game Goals. They have scored 2 or more in 4 of those games and have also scored 2 or more against Zaglebie in 4 of their 5 HOME fixtures against them.
In the last 5 AWAY Games for Zaglebie, there has been a total of 19 Game Goals. They have conceded 2 or more in 3 of those 5 games.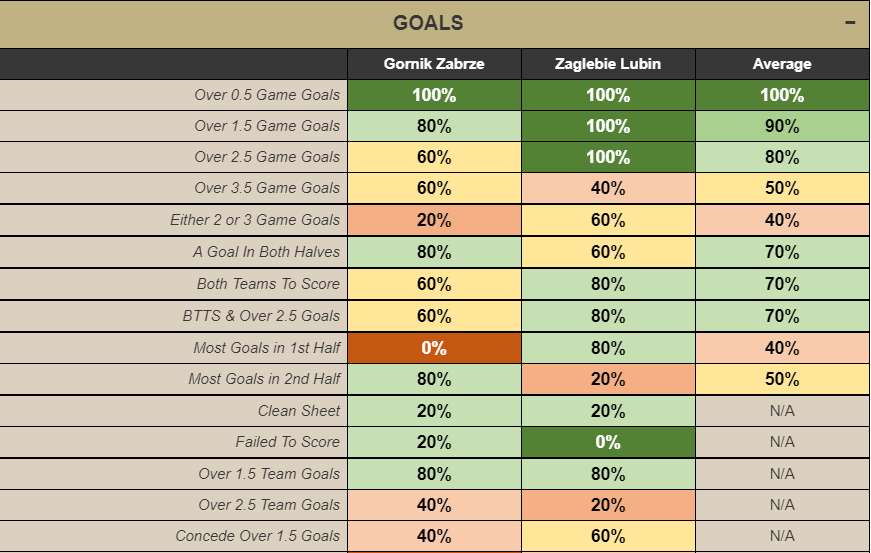 The best 2 Stats to take from here are:
Over 1.5 Game Goals but would probably take Over 2.0 Goal Line.
Gornik Over 1.5 Team Goals backed up by the 80% in stats (Zaglebie 60% to concede Over 1.5) and the summary info on previous 5 HOME Games for Gornik against Zaglebie.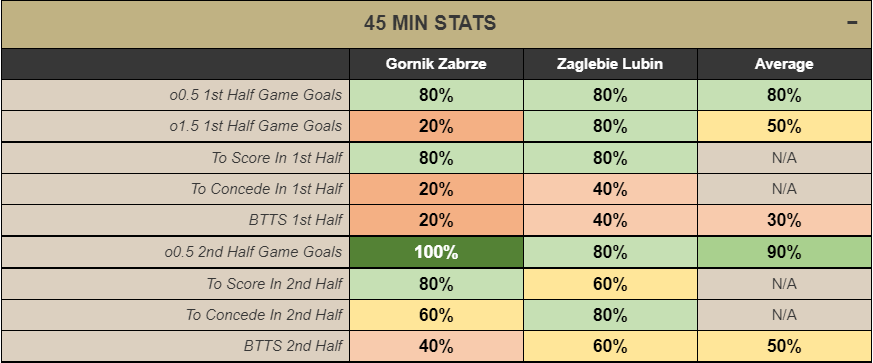 From the 45 Min Stats:
A FH Goal at 80% Average.
Gornik to score in SH at 80% backed up with Zaglebie to concede in SH also at 80%.
If you like a little nibble at BTTS in SH, 50% Average isn't bad.
Corners

This looks like a game full of corners according to the stats. You can get a 90% Average all the way up to Over 10 FT Game Corners.

Same goes for SH Game Corners up to 5+ at a 90% Average.

Over 1+ and 2+ FH Team Corners for Gornik look good.
2+ SH Team Corners for both Teams looks solid too.
Suggested Bet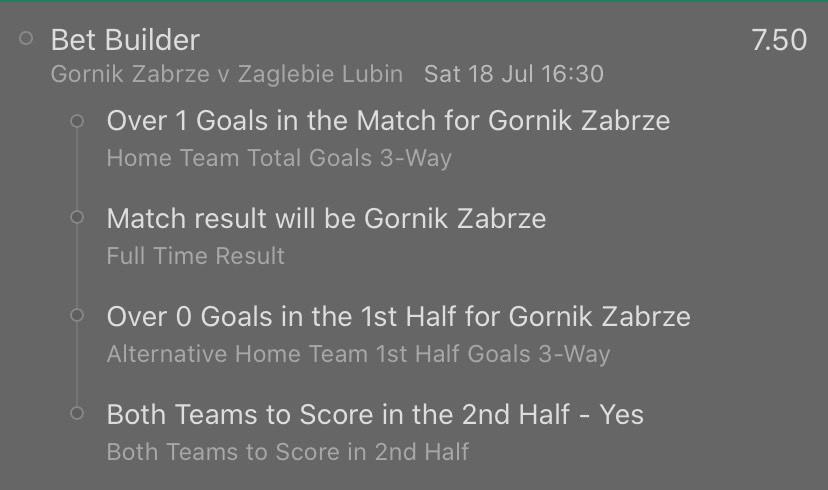 ---
Related Posts