Match Preview - FC Seoul v Ulsan Hyundai
Kick Off: 30.06.2019 11:00
South Korea K League
Sunday 30th June sees us head off to South Korea in K League 1 for a match full of stats and potential winners.
In the last 3 home games for FC Seoul they have scored a total of 9 goal with Ulsan amassing the same total in their last 3 away games. In the last 3 games between the two we have a total of 10 goals with BTTS in each of those fixtures.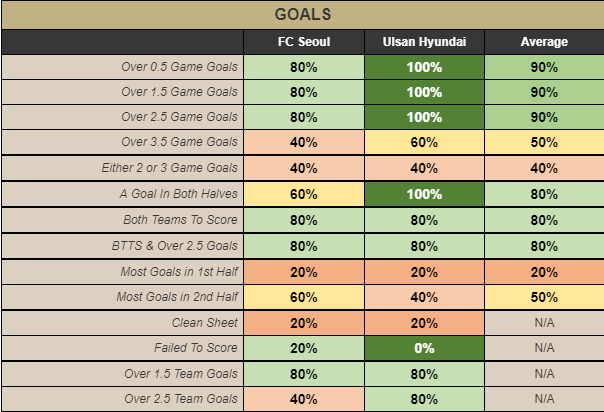 Looking at the Betting Engine for the last 5 games there are some great stats for goals. Over 2.5 Game Goals at 90%, BTTS at 80% and BTTS and over 2.5 at 80%. Over 1.5 Team Goals looks great for both teams at 80% with even 80% for over 2.5 Team Goals for Ulsan.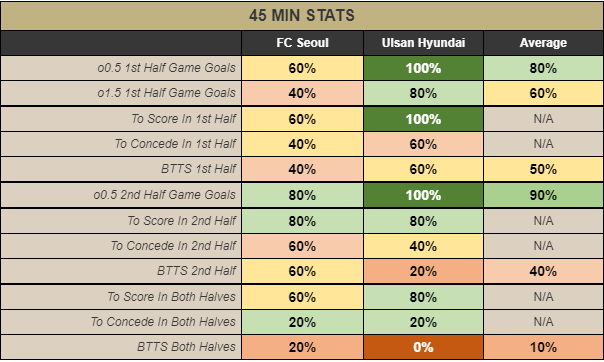 45 Min Stats are looking good, especially if you like to put Inplays on. 1st and 2nd Half Game Goals at 80% and 90% respectively. Ulsan at 80% to score in Both Halves looks great too.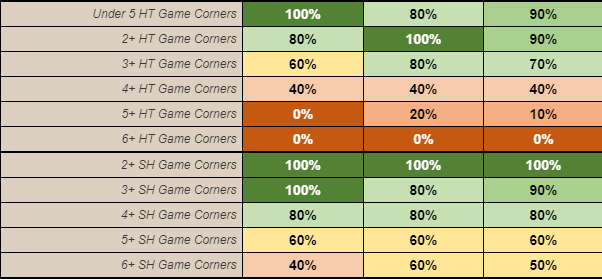 Both Teams are not the greatest on Corners but you could add in over 6FT Corners at 80%. Or 4+ SH Game Corners at 80%.
Considering all the above I have put a BetBuilder together from BET365.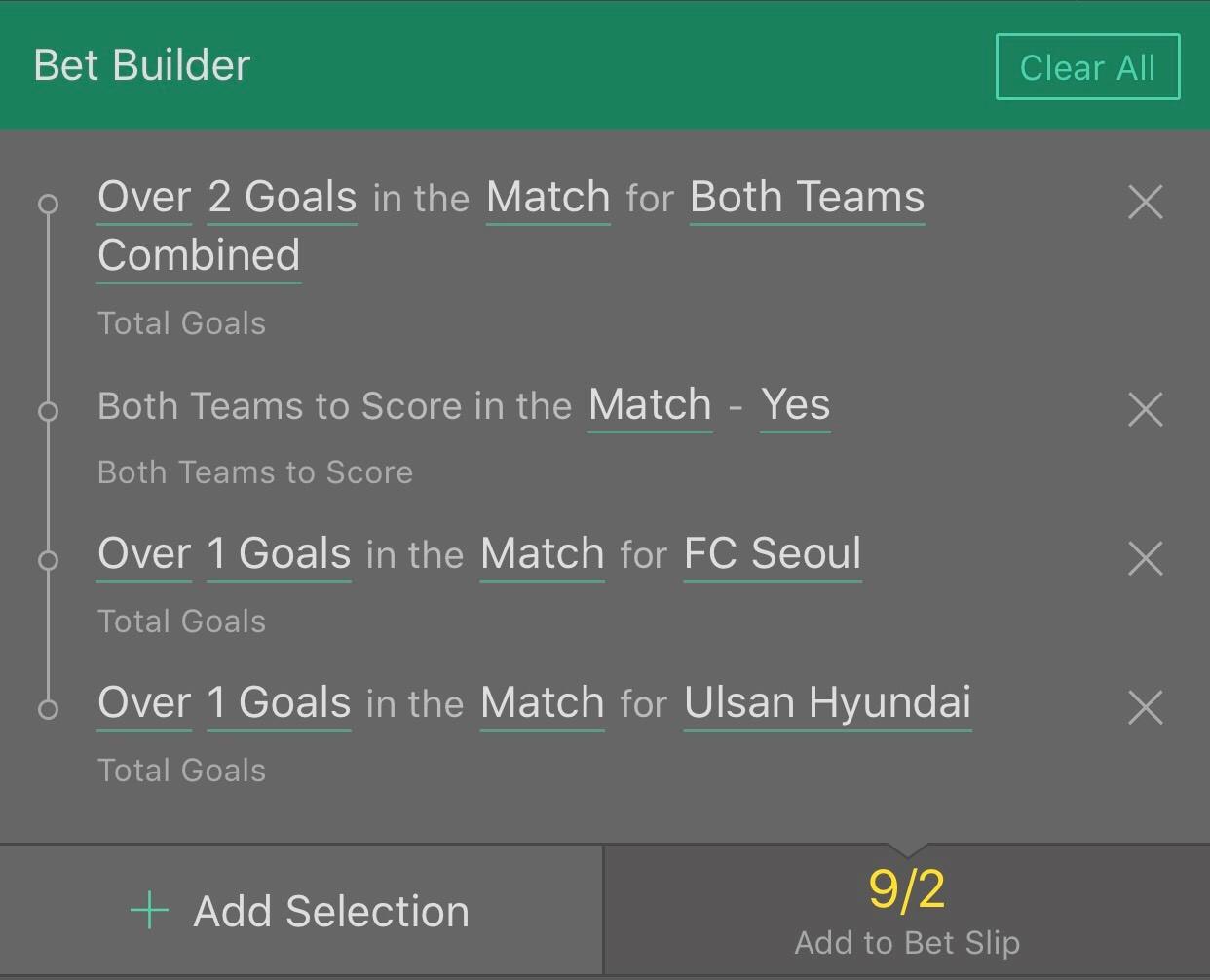 ---
Related Posts