First Half Goal Bet System
A HUGE NEW ADDITION FOR PLAY THE PERCENTAGE
We are Really Proud of our Stats Service. We truly believe it's one of the most In-Depth and Complete out there for the comparatively low subscription cost we charge. We also have Killer Bet Tools that allow you to filter through hundreds of games in seconds, but we never catered for those of you that wanted a consistent, proven bet system.
NOW WE HAVE
The Daily First Half Goal List has been running privately for over a year but we are now excited to add it to the Winning Range of Services available for our PTP members.
THE MASSIVE LONG TERM GAINS
In almost 8 Months our system has generated over 2000% Profit.. that is a fact.
Between 1st April 2021 and today at the time of writing this blog (23rd November 2021), our Proven Bet System would have turned 1,000 into a whopping 20,000. Check out the graph and the excel profit/loss sheet to see exactly how it happened.
You can feel confident that everything is and will be, fully tracked on a game by game basis.
THE FANTASY vs THE REALITY
We all dream of making money from Betting, but usually those dreams come in two versions. The first is the "Hollywood Win" where you put a tenner on that 5000/1 Acca for a BIG payday. That's the very unrealistic fantasy one, and unfortunately, the one most of you have. A select few will be lucky, but for every winner, there will be tens of thousands of losers.
The second however, is the dream where your betting makes a nice side profit and becomes a 2nd income (or potentially even a main income). If this is what you want to achieve, our system is the kind of thing you need to be seriously looking at.
THE EXCITEMENT FACTOR, OR LACK OF
Most people demand that huge rush of excitement when they bet on football. That's why so many place those big accas and high odds longshots. They flock to the Tipsters that post these crazy odds bets. The adrenaline and the nail biting frustration on a Saturday afternoon is part of what attracts people to Sports Betting in the first place.
Unfortunately, this system probably won't generate those kinds of endorphins. If you play the bets live, you will probably get enough excitement, but if you go the route of using an exchange it will probably feel very boring and robotic.
We take 'Boring and Robotic + Profit' any day over 'Excitement + Losses'
TIP: you can still have fun with the high odds longshots and accas as long as you don't take money for this from the pot of money you use for the Daily FHG List
THE MOST IMPORTANT THING TO FOCUS ON
The next statement we want to make, and it's important that you keep this at the forefront of your mind at all times, is that "For a Betting System like this to be successful you need to be consistent over the long term". If you pick and choose the bets you want to follow (1), change the odds "just because" (2) or jump ship after the first losing day (3), you're setting yourself up to fail.
(1) If you miss games, you might be lucky and miss Losers or Voids... but you could also miss out on Winners too. If you can, try and follow them all. I know some people will be a little limited on matches they can actually bet on, and some will use an exchange and might find some of the games aren't covered (I would advise trying to catch that inplay elsewhere).
(2) Why are some matches at 2.00, others at 2.25 and some at 2.60? Can we just make all the odds the same? Can I go in at lower odds? Long story short, the system was tested with 8 different odds for each game (ranging from 1.80 odds to 4.00), over a period of months. The sweet spot was 2.60 for the best profit.
I will say now if you want uniform odds, you can set them all to 2.60 if you want and you will be fine. DO NOT GO MUCH LOWER. If you chose to use Evens (2.00) for each match, your profits will be significantly lower. Under Evens on each match, you will lose money!
It was decided to drop odds on many of the higher scoring leagues to try to catch earlier winners. So we now have settled on a selection of those 3 odds.
(3) If you experience a losing day, shrug it off and don't panic. Losing Days are part of the system and something you will regularly experience. If you get anxious and twitchy, it's a problem.
At the time of writing (23rd Nov 2021), the system has been fully tracked for 234 Days... That's a lot of Data!!! (4111 Games to be precise).
During that time we have had:
91 Losing Days
12 Days where we Broke Even
13 "No Bet Days"
and just 118 Winning Days.
Despite the fact that we Win only 50% of the time, the profits over nearly 8 months are HUGE. This shows that maintaining consistency is everything.
THE METHOD
The system is in essence an extremely simple one: We are betting on First Half Goals inplay, and each day a list of games is posted to the Telegram Tips Channel. Each fixture has time, league, teams and odds information shown.
1. Setting up the Bet Bank
We start by setting up a separate pot of money for the system. It can be as much or little as you can afford (with some limitations).
£100 is a good starting pot if you can stretch that far, but for the following bookies the following is the bare minimum:
We calculate to allow for 40 minimum stake bets + 25% extra as a buffer (in case you start with a few losing days)
Bet365 (UK)
Minimum stake is 10p: 10p x40 = £4.00 x 125% = £5.00
SkyBet (UK)
Minimum stake is 5p: 5p x40 = £2.00 x 125% = £2.50
Betfair Exchange (UK)
Minimum stake is £2.00: £2.00 x40 = £80.00 x 125% = £100.00
If you choose another bookie and want to start on the bare minimum, use the method above to calculate your specific needs.
2. Stake System
Again, a very simple method to this system as we always stake 2.5% of the pot of money.
We calculate stakes at the start of each day.
For example, if we have £100.00 at start of Day 1, the stake for each selection would be £100.00 × 2.5% = £2.50
If you then had £110.00 going in to Day 2 you would then stake £110 x 2.5% = £2.75
The same goes for it the bank decreases too.
3. The odds
You can use the odds we post next to each game: 2.00, 2.25 or 2.60
If a goal is scored in the match before the odds are reached, leave the game alone as it becomes a void.
NEVER go for o1.5 first half goals if a goal goes in early as part of the system.
* If you want to for a separate private bet that's entirely up to you, but this is not part of our Daily FHG List.
The only alternative Odds we recommend are using 2.60 odds across the board for all games.
4. Using Betfair Exchange
For those with a Betfair account, you will be able to access the Exchange part of the website. This is where you wager against other people instead of the bookmaker.
The main advantages of using an Exchange are that you can place bets in advance and select the odds you want, plus you won't get limited for winning regularly.
To place an Exchange Bet you simply select the Blue 'Back o0.5 FH Goals ' and then edit the odds and stake.
Two things to remember:
1. Betfair Exchange won't let you place 2.25 odds as it goes in increments of 0.02 at that range. You will either need to use 2.24 or 2.26. Neither makes any real difference.
2. After placing the bet you need to edit it and change one option. Select "Keep" in place of "Cancel"



IF YOU HAVE ANY OTHER QUESTIONS ABOUT THE SYSTEM, PLEASE CONTACT BEN AT THE PTP TEAM VIA TWITTER DM (@PlayThePercent)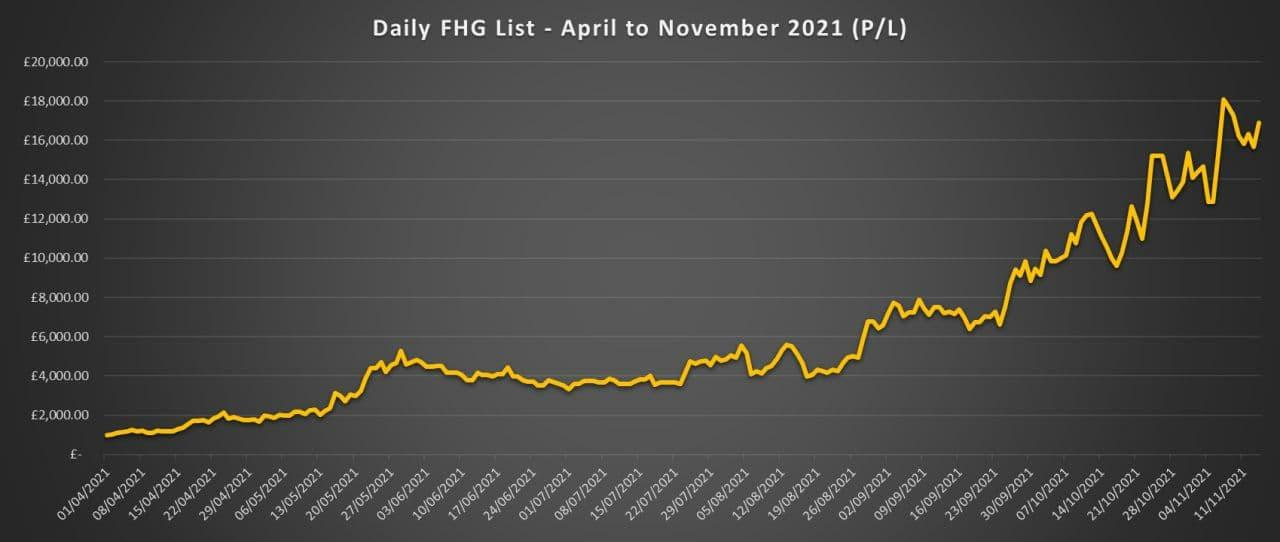 ---
Related Posts